I have always wanted to be a teacher and my passion has been ignited through my own education and experiences with students. Based on my nine years as an educator I have developed a educational philosophy that is simple yet powerful to me. I became an educator to help children develop good character traits so that he/she can contribute to a better society. I believe that every child can learn and that he/she needs to be exposed to a variety of experiences to become a cultured and an accepting individual. I believe that students learn best when they are supported by their teachers, parents and communities. Because of my beliefs, I have found that primary elementary aged children are the best fit for me. Children today are having to navigate in a new world while still needing some valuable fundamental skills. Students need a comfortable/safe environment. When students feel safe in their environment they will take risks and reach their true learning potential. Students need tools and resources that allow for application of learning outcomes. Technology is an essential tool for a student in the twenty first century and they should learn how to safely use it. Students need to learn how to collaborate with each other. Working with other people in a respectful and professional manner will teach kids that collaboration is beneficial when problem solving. Students need repetition as it is key to supporting an active learner. Students need to have breaks throughout their learning experience. Movement throughout the day can refresh and rejuvenate students which allows them to absorb more information and make more connections. Social emotional development is another extremely important aspect to my educational beliefs. Children need to be taught and exposed to experiences that allow them to develop an understanding of self and others. These are key components to my educational philosophy.
​My job as an educator is to learn the best way to support children's love of learning. ​
Powered by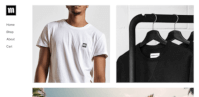 Create your own unique website with customizable templates.